The TurnPro Depth Marking Tool helps the installer to be sure that the tubing is bottomed properly on the shoulder inside of the tube fitting body. Depth Marking Gauges are used to help control installation quality especially in hard to reach or confined space installations where it might be difficult to determine if the tube is completely inserted into the fitting.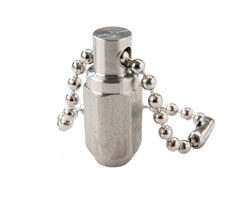 澳洲5计划群
Features
Accurate, fast and easy to use
Side view for visual confirmation that the tube is fully inserted.